Videos & Articles

Alliance Links | Women's Health Resources | Hepatitis C Resources

Multnomah County Public
Health Hero: Jacki Gethner
View The Video



Healthy use of laptops at home
View this video to learn Healthy habits when using your laptop or desktop computer at home.
View The Video



Aids 30 Years Later
Meet 6 unforgettable people over 50 living with HIV
Read The Article



Women's Health Resources

Videos & Articles | Alliance Links | Hepatitis C Resources

www.SisterLove.org

www.BlackAIDS.org

www.NMAC.org

www.HIVAIDSTribe.com

www.KFF.org

www.OregonAidsHotline.com

www.NIHseniorhealth.gov

www.TheAidsInstitute.org

www.TheBody.com

www.WomensWisdom.org

Hepatitis C Resources

Videos & Articles | Alliance Links | Women's Health Resources

American Liver Foundation

HCV Advocate

Center for the Study of Hepatitis C

Chronic Liver Disease Foundation

HCV Advocate

HCV Prison Coalition

Hepatitis C Association

Hepatitis C CAP

HepCFight.com

Clinical Trials.gov

Health Resources and Services Administration

National Digestive Diseases Information Clearinghouse

Veterans Affairs National Hepatitis C Program

Alliance Links

Videos & Articles | Women's Health Resources | Hepatitis C Resources

Caring Ambassadors Program (CAP)
"Caring Ambassadors Program (CAP) is a national public charity based in Oregon City, Oregon. The CAP mission is to improve the lives of those affected by long-term disease through advocacy information and support. CAP currently has 2 disease specific program, Hepatitis C and Lung Cancer. CAP provides state-of-the-art information on both diseases at HepCChallenge.org and LungCancerCAP.org. Cap's vision is people with long-term disease are empowered to make personally appropriate choices to optimize their overall wellness day-by-day. Associated suffering and death are minimized through collaborative healthcare approaches." -CAP
LungCancerCAP.org



Women's Health
"The Office on Women's Health's (OWH) mission is to provide leadership to promote health equity for women and girls through sex/gender-specific approaches. OWH achieves its mission and vision by developing innovative programs, educating health professionals, and motivating behavior change in consumers through the dissemination of health information." -Women's Health
womenshealth.gov



National Center for Complementary and Alternative Medicine (NCCAM)
"We conduct and support research and provide information about complementary health products and practices."
-NCCAM
nccam.nih.gov



CDC Division of HIV/AIDS Prevention e-Hap
"e-HAP provides the latest Web site updates (for CDC's Division of HIV/AIDS prevention), as well as information on CDC's HIV/AIDS prevention science, programs and policies." - e-Hap
cdc.gov/hiv/ehap



Substance Abuse & Mental Health Services Administration (SAMHSA)
"SAMHSA is a public health agency within the U.S. Department of Health and Human Services. Its mission is to reduce the impact of substance abuse and mental illness on America's communities. " - SAMHSA
Store.SAMHSA.gov



Bead For Life
"BeadforLife eradicates extreme poverty by creating bridges of understanding between impoverished Africans and concerned world citizens. Ugandan women turn colorful recycled paper into beautiful beads. Women in Northern Uganda gather shea nuts and press them into shea butter for cosmetics and soaps. And people who care open their hearts,homes and communities to buy and sell both products.The beads and shea butter become income, food, medicine, school fees and hope. It is a small miracle that enriches us all." - Bead For Life
BeadForLife.org



Night Sweats and T-Cells
Offers custom screenprinting, design services and more.
"I have always viewed the original purpose of Nightsweats & T-cells, the vision of Paul Monette, Victor Brown, Honey and myself (Michael) to be the most moving. That purpose is to put strong messages about AIDS on garments that people would wear. These messages could not be ignored. If I were standing in line at the grocery store and you were standing next to me you could no longer choose to ignore the death of all those whom I had lost. "
- Night Sweats and T-Cells
NightSweats.com



Sacred Life
"Sharon Lund's ground-breaking, inspirational multi-media company produces innovative books and documentaries. Our purpose is to create beautiful, thought-provoking products and services that open new possibilities and awareness." - Sacred Life
sacredlife.com



Intersect World Wide
"INTERSECT provides the mechanism for vast, diverse, multidisciplinary highly visible Intersect Coalitions involving existing coalitions, network, agencies and individuals working in HIV, violence and related fields across a variety of nations." - Intersect World Wide
IntersectWorldWide.org

Also check out Sally Fisher's blog: Don't Just Stand There Do Something: A Guide for Activism in Hopeful Times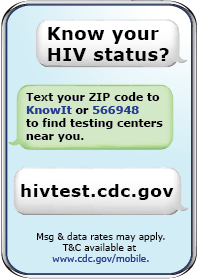 The following HIV/AIDS Prevention Bilingual Glossaries provide linguistic support to individuals and organizations working with Spanish speaking populations in the United States.